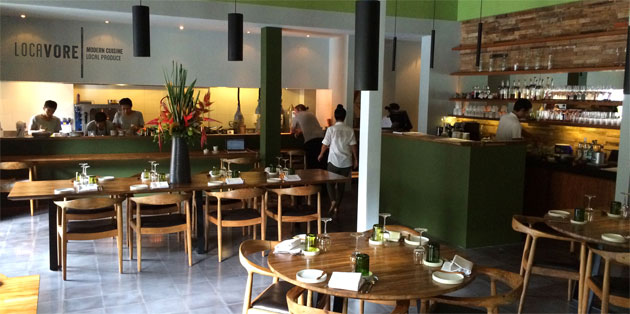 Situated in Ubud bali, Locavore restaurant is a small and cozy restaurant operated by a team of highly dedicated food enthusiasts whose primary goal is to ensure our guests savor their experience at Locavore while dining on artistically prepared, fresh and highly enjoyable dishes. Part of that process is to source 95% of our products locally and not to keep large stocks but rather to source as much of our products fresh on a daily basis. This, together with the fact that all of our dishes are prepared a la minute with only fresh produce, certainly leads to more strain on our team but absolutely allows us to achieve our stated goal of providing our guests with locally produced, fresh and delicious dishes.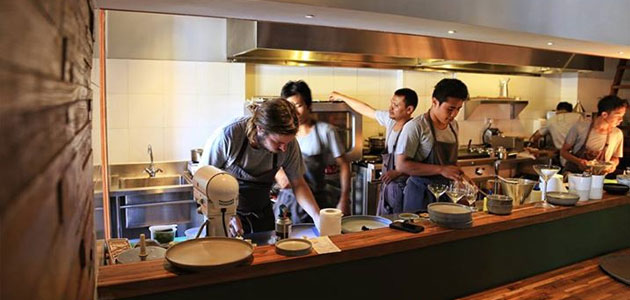 Locavore takes its name from the eco-conscious food movement  'locavorism', which aims to reduce food miles by relying on produce grown within 100-250km radius of the consumer's kitchen. Locavore has a unique selling point: it'll feature European dishes prepared only with local ingredients. Locavore restaurant are and aim to continue being a fine dining establishment that focuses equal parts on the cuisine and on the experience.
To ensure that experience consists of the highest quality, Locavore focuses on a series of set tasting menus; 5-courses or 7 courses in either Locavore or Herbivore style. We are more than happy to modify our set tasting menus for those with dietary preferences, as long as those preferences are mentioned to us during your booking process, since we cater to our guests needs and especially since our chefs certainly love to be challenged to meet new heights. Some may call those preferences a 'dietary restriction' but we simply view your preferences as part of our obligation to ensure you enjoy the experience at our restaurant.
Although a meal at Locavore may last several hours, the reason for that is not lack of care or attention but rather the exact opposite … every dish is prepared with meticulous attention so as to ensure that every one of our guests will walk away from Locavore remembering the cuisine they experienced with us. Come to Locavore not for a rushed meal based on an endless menu but for a meticulously planned culinary journey prepared by our team that will leave you satisfied, fulfilled and eager for your next visit.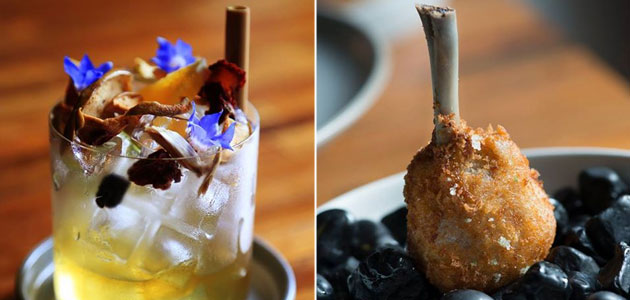 While we understand that this philosophy may not be applicable for everyone, as food enthusiasts we welcome everyone and anyone to join us at Locavore to take part in this culinary approach which we believe in, standby and advocate for within the sphere of fine dining.
As a final note, generally we can advise guests that Locavore restaurant menus can take the following service time:
– 5 course : 1.5 to 2 hours
– 7 course : 2 to 2.5 hours
Locavore Restaurant – Ubud Bali Contact
Jalan Dewi Sita, Ubud 80571
(0361) 977733