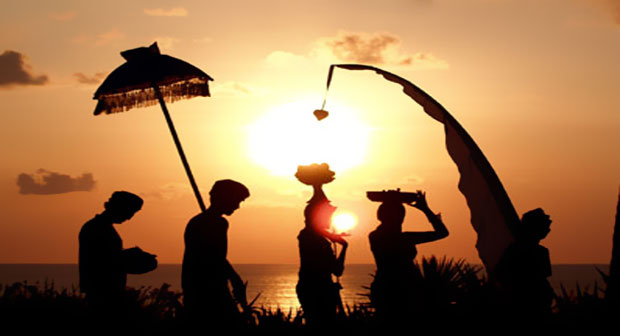 Bali is a beautiful, exotic, unique and sometimes misunderstood place. To people abroad, Bali is typically thought of as a tourist island where people come from all over the world to spend a few precious weeks, lying on the golden beaches, under a glorious sun. But after their two or three week holiday, they go back to their daily routines, leaving Bali as only a memory of a paradise island far away.
What they seem to have trouble understanding is that real people live and work on this 'Island of the Gods'. When telling tourists that you live in Bali, that same look of shock mixed with disbelief comes over their faces. But Bali is not only a holiday destination, it is a place that many – both locals and foreigners – call Home.
Bali is a beautiful peaceful place, alive with art, culture, history and contrasts. But Bali is not only its cliches. Yes, it is covered with palm trees, rice fields scattered with old men and women, and gorgeous beaches, but there is so much more. Bali is a community made up of so many cultures and religions. It is one of the most open-minded of places.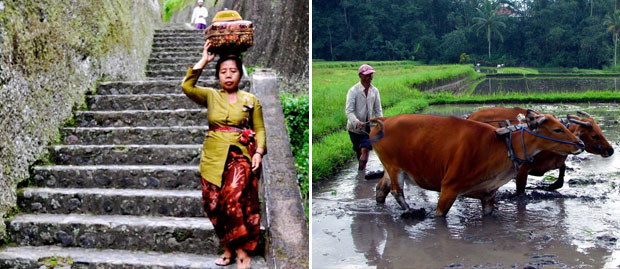 There are things in Bali that we sometimes take for granted – the white sand beaches, the amazing coral, the world-famous surf – that many people would love to experience. But this is not all there is to Bali. It is a community. It has its troubles and its problems just like any other. With so many people from different countries, religions and backgrounds living here, there is bound to be some conflict. Yet Bali seems to have a tolerance like no other.
Few years ago Bali experienced a terrible tragedy – the infamous Bali Bomb, where over two hundred innocent people died. Where other countries might have fallen apart, or declared war, Bali stayed calm. Although what happened that night in October was terrible, it brought the people of Bali – locals and tourists alike – closer together. Everyone began looking out for one another in a way they hadn't in the past. We banded together to return the island to the paradise home it had been before.