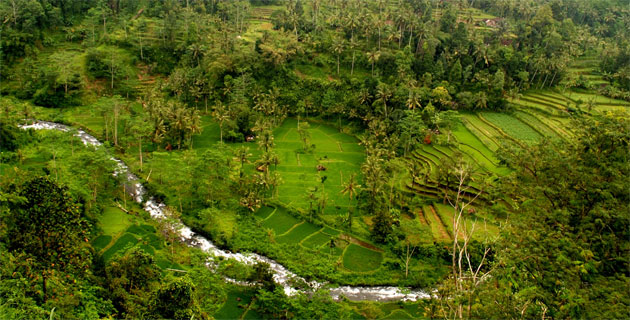 Bali White Water Rafting at Telaga Waja
Telaga Waja River remains the best rafting ever in Bali. This river has a difficulty level 3 – 4 but still safe for the beginners. The rapids are very challenging and of course will boost your adrenaline racing. Telaga Waja River is the best rafting point in Bali because the river flows along the expanse of green fields, valleys, hills, cliffs and waterfall of course.
The length of the rafting track in Telaga Waja is about 13km and can be reached about 2 hours. You can enjoy the beautiful scenery along the river with the rapids very challenging even at the finish point we will encounter rapids as high as 5 meters. Despite having rapids level 3-4 this river remains safe for beginner as long as participants comply with all intructions of the guides.
At the end of the adventure you will be a little walk to our restaurant which overlooks the stunning cliffs and rice paddies with 4 showers completed with soap, shampoo, towels, changing rooms and toilets. Enjoy Indonesian buffet lunch provided by our chef after making a trip for 2 hours, will be a very memorable experience for you.
BOOK TELAGA WAJA RAFTING