Hu'u Bar is among the most celebrated venues on Jalan Petitenget in Seminyak, an area frequently dubbed Bali's 'eat street'. The venue is part of the Hu'u brand that also features a restaurant and luxury accommodation facilities. Hu'u first opened in 2001 and has since enjoyed success with crowds of partygoers and diners from around the world.
Hu'u Bar features four main open spaces which also serve as stand-alone mini venues or as a whole, namely a main building that houses the bar and lounge, a private dining room complete with a wine cellar, the pool decks with an al fresco garden space and the main restaurant area that serves the fine creations of Chef Philip Mimbimi.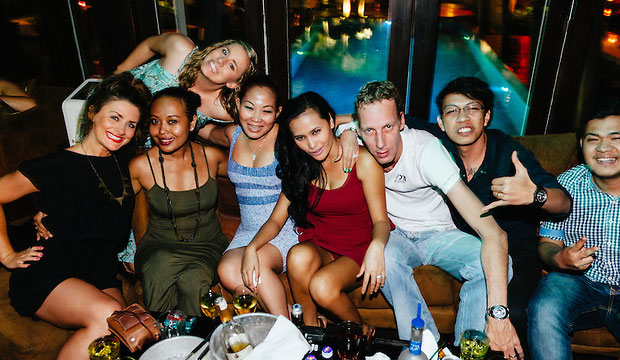 The whole venue, best known for its bar and grill, was designed to serve as a retreat, merging its recently launched luxury accommodation options with its established epicurean highlights and lively night beats.
The onsite restaurant serves up flavorful, pan-Asian dishes at tables scattered among gardens and beside a large pool; the central bar sells the house cocktail almost quicker than customers can shout "lychee martini!" DJ's aren't hell-bent on the newest techno, so older ravers don't feel shy twisting the night away to more user-friendly Motown, soft rock, and bossa nova. The schmooze-inclined can sit in the banquettes edging the dance floor.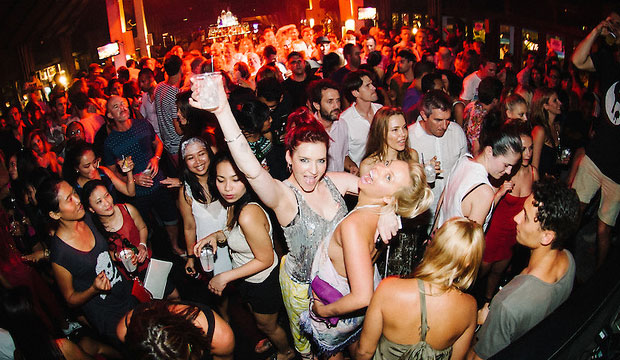 While for drink, it's a variety of dress code there, with slippers and shorts being allowed, stage is getting crowder by the night. Musics is going to depend on who's playing the disc, and sometimes on occasions, international DJs are being flown in.
Having a drink over the bar, or couch, enjoying the lighting and ocean breeze is one think I would recommend to all. Getting there is not difficult at all, if you're on the area, most taxi driver will direct you to this with you're mentioning Hu'u – Oberoi area.
Hu'u Bar
Jalan Petitenget, Seminyak, Kuta, Bali 80361, Indonesia